Stain Removal
Back To Our Services
We can clean any stain from any fabric. If you have a tough stain that won't come out, we have the expertise to get rid of it for you. We will even work on stains and marks that other companies or professionals have said are not possible. We use the latest advanced in carpet and upholstery cleaning technology, as and very confident that we can help with pretty much any form of stain. We believe our stain removal services are truly second to none. We offer different options and levels of cleaning so that you can have the best solution that meets your needs.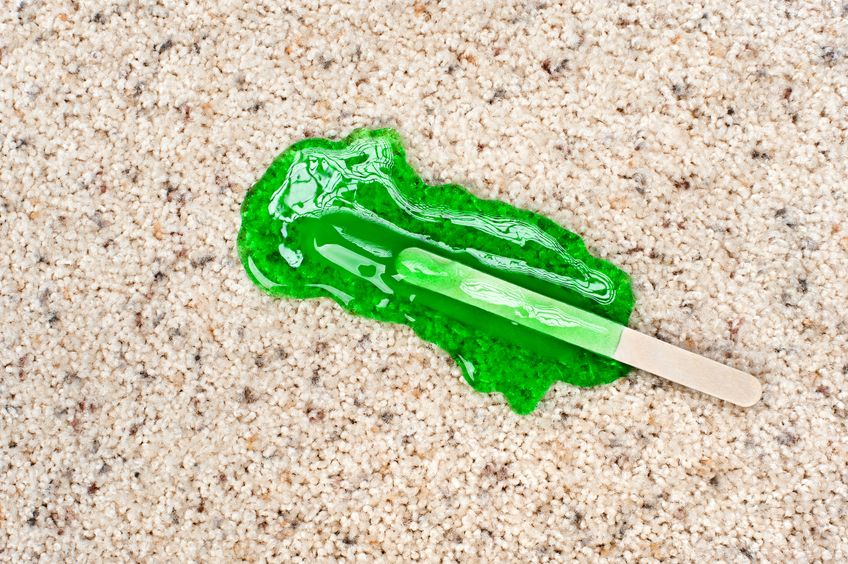 How Stain Removal Works
On arrival our expert staff will assess your stains and see if they can get a good handle on what has caused them. One the substance is acknowledged, they can select the best solutions and methods for the job. They will be able to clearly explain the options that available to you, so that you can pick a technique that perfectly in line with your expectations and budget. Some of the hardest stains to remove come from foods and drink. There are certain dyes and colorings that are added to particular consumables that seem impossible to clean. Our team uses specially made solutions to perform each stain removal service. Many are purposefully designed to contain the agents and enzymes necessary to pick apart some of the most powerful stains possible. Other strong stains can come from pet urine, young children, various toys and leaks or water damage. There is no stain we can't help and we have the expertise to work on all types of material and fabrics.
Expert Mold Prevention
Mold can occur if you leave bacteria and moisture to combine and develop. This can be common when you have suffered a leak or water damage in carpeted areas or rooms with furniture. If the water is not extracted sufficiently, it can soak into thick weaves. Once mold spawns and begins to spread it will likely continue to do so until it gets stronger and more pronounced. Mold stains are not only very hard to clean, and they are likely to return if the source of the issue is not properly dealt with. This can create marks as well as strong odors. In all of our stain removal services we ensure as much bacteria is cleaned away as possible. This is the best way to ensure that mold developments are fully erased and do not have a chance to return.
Facing a difficult stain? Give Carpet Cleaning Palo Alto a call!